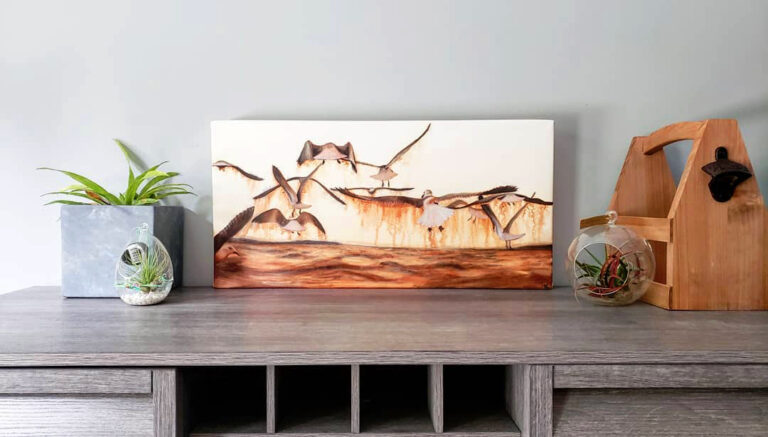 Email: katherinelenehan@gmail.com
Instagram: @katherine.lenehan
Reddit: u/Solid_Impression_341
DeviantArt: @TillyReed
Located in Salisbury, Maryland
FAQ's
Q: What do you mostly create with?
A: Watercolors & hard pastels are my favorite art mediums. Graphite, charcoal, oil paint, ink, and color pencil options are also available, if interested.
___
Q: Do you accept commissions? How long would they usually take?
A: Yes, absolutely accept commission work.  Generally, a piece done on a 9in x 12in 100% cotton watercolor paper is given 1 month to complete fully.  This timeline is the same for other art mediums EXCEPT oil paint, which takes roughly 3 months due to very long dry times for oil paint. Especially when I have multiple pieces in the works at the same time.  This allows for appropriate mental breaks so creativity burnout does not set in.
___
Q: What quality of materials do you use?  Why is this important?
A: I only use professional grade art materials.  This is important because high-quality paints or art mediums will last longer & keep its vibrant quality for several decades.  Creation-wise, it also provides me with a smoother, more-uniform appearance when applying it to the art surface.  For my watercolor paper, it is 100% cotton instead of the cheaper bleached wood pulp paper.  This allows the pigments to fully absorb into the paper's surface, and it's life-time durability is much higher due to being acid-free, preventing the paper from turning yellow over time.
   * Side note: All of my watercolor paintings are coated in a protective art wax to seal the paper and pigment from outside moisture.  This allows for my watercolor paintings to not require large, expensive, glass picture frames, but can instead be wrapped around a sealed-wood frame, like how an oil painting is presented.
__
Q: I would like to purchase a piece of artwork.  What should I do?
A: Email me a link of the artwork you are interested in, as well as what zip code you would want it shipped to, and I will get back to you with its availability, price, and how it would be shipped out to you.  I typically use PayPal for any transactions due to their strong seller/buyer protections.  All artwork shipped is sent with equivalent insurance through the shipping provider used.